Fruitbat Factory is a Finland-based independent Japanese-to-English localization company, founded on February 10th, 2012 by Jakke Elonen and Ozhan Sen.[1][2][3]
Company Goal
"Our mission is to let everyone enjoy the best Japanese games in English." -Jakke Elonen
Formation
Little Busters! (リトルバスターズ!), a Japanese visual novel, was released in Japan, on July 27th, 2007. Little Busters! was developed by Key and published by VisualArt.[4] On February 10th, 2008, a group of fans named Team Fluffy began an unofficial English translation of Little Busters! as a passion project.[5]
Ozhan Sen, under the name EchoMateria, was one of the first ones among Team Fluffy to work on the project, with his main job in editing graphics for the project. Jakke Elonen, under the name Phlebas, joined Team Fluffy as its script editor soon after, on November 2008.[6][7] Further in the project's development, on July 2010, Tony Blomqvist, under the name Rive, began submitting error reports for the translation project and later officially joined Team Fluffy as its proofreader on December 2010.[8][9] On December 18th, 2011, the translation of Little Busters! was completed and it was also announced that the translation of the other editions of Little Busters!, Little Busters! Ecstasy and Little Busters! Memorial Edition, will be the next project for Team Fluffy.[10][11]
In early 2012, Ozhan Sen and Jakke Elonen were inspired to take an even more active role and expand the English-to-Japanese localization market, disappointed by the small amount of Japanese games getting localized. As a result, they decided to form the company Fruitbat Factory. Mr. Sen and Mr. Elonen contacted Yoshifumi Ishii, a translator the two enjoyed working with over the years, to join the new company, bringing the original staff count to three. When coming up with a name for the company, Jakke, at one point, said "That's such a fruitbat idea." and Ozhan liked the word "fruitbat", and so eventually this formed the name Fruitbat Factory.[12] With the foundation laid out, Fruitbat Factory was formed on February 10th, 2012.[3]
100% Orange Juice
In 2013, Fruitbat Factory began talks with developer Orange_Juice about localizing 100% Orange Juice!, as Rockin' Android had opted not to make a translation for the game. 100% Orange Juice! was a 5-year anniversary game for Orange_Juice that was only marketed at Comiket 76, and subsequently had not sold well during its original 2009 JP release. After some discussion, Fruitbat Factory was allowed to localize the game, and in a risky move, decided to delay the game for 3 months for a Steam release with multiplayer to make the game easily playable. On May 16th, 2014, the game was released on Steam.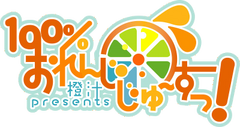 Unlike previous titles, however, sales of the game remained steady as opposed to dropping off after the initial release. Now able to prove a consistent userbase, Fruitbat Factory was able to convince Orange_Juice that gradually adding more content to expand the now five-year-old game could be worth it. This culminated in the release of the first DLC, the Syura & Nanako Character Pack, on October 15th, 2014, which was received very well by the community. Since the DLC's release, the company has gradually improved the game's detail and graphics, and added new DLCs every few months. In 2017, the company also hired more coders specifically for 100% Orange Juice! (growing their staff to ten), enabling them to create more complicated events than any of the previous ones. At the end of 2017, Fruitbat Factory released Scramble!! for an Xmas Miracle!, the first scripted and complex event for the game, which has since been followed by more intricate special events.[13]
Team Members
Jakke Elonen, CEO, Founding Partner, Project and Editing Lead
Ozhan Sen, Founding Partner, Graphics and Marketing Lead
Yoshifumi Ishii, Translation, Japanese Relations
Runa Daikai, Business Development Manager
Juan Gomez, Translation, Japanese Relations
Tony Blomqvist, Lead Programmer
Kyle Combs, Programmer
hexun, Programmer
Yulay Devlet, Senior Art Designer
Coffgirl, Art Designer
Justin "Ikuse" Khar, Art Designer
Cesar Oliver, Junior Programmer
Paulo "Blue Link" Naressi, Junior Programmer
Sora, Junior Programmer
Yoran Heling, Webmaster
Releases
War of the Human Tanks
99 Spirits
War of the Human Tanks - ALTeR
ManaCollect
Eiyuu Senki - The World Conquest
Magical Eyes - Red is for Anguish
War of the Human Tanks - Limited Operations
ENIGMA:
Kamio Recoil
Miniature Garden
Neko Navy
Lionheart
SeaBed
Chuusotsu! 1st Graduation: Time After Time
Dungeon Girl
Neko Navy - Daydream Edition
Agartha
∀kashicforce
The Princess, the Stray Cat, and Matters of the Heart
The Princess, the Stray Cat, and Matters of the Heart 2
Seven Days
Chuusotsu! 1.5th Graduation: The Moving Castle
Forgotten Trace: Thanatos in Nostalgia
Jiangshi x Daoshi
MAMIYA
Treehouse Riddle
Image
Info
Image
Info

Name: War of the Human Tanks
Developer: Yakiniku Banzai
Release Date: September 14th, 2012
Price: $9.99 USD

Name: 99 Spirits
Developer: TORaIKI
Release Date: May 31st, 2013
Price: $9.99 USD

Name: 100% Orange Juice!Developer:

Orange_Juice

Release Date:

September 10th, 2013

Price:

$6.99

USD

Name: War of the Human Tanks - ALTeR
Developer: Yakiniku Banzai
Release Date: February 13th, 2015
Price: $12.99 USD

Name: ManaCollect
Developer: Tazigen Clock
Release Date: April 17th, 2015
Price: $6.99 USD

Name: 200% Mixed Juice!Developer:

Orange_Juice

Release Date:

October 23rd, 2015

Price:

$6.99

USD

Name: Eiyuu Senki - The World Conquest
Developer: Tenco
Release Date: November 12th, 2015
Price: $39.99 USD

Name: SoraDeveloper:

Orange_Juice

Release Date:

January 5th, 2016

Price:

$8.99

USD

Name: Magical Eyes - Red is for Anguish
Developer: Pomera Studios
Release Date: March 30th, 2016
Price: $14.99 USD

Name: War of the Human Tanks - Limited Operations
Developer: Yakiniku Banzai
Release Date: June 13th 2016
Price: $9.99 USD

Name: ENIGMA:
Developer: Uzumeya
Release Date: November 15th, 2016
Price: $14.99 USD

Name: Kamio Recoil
Developer: Hanaji Games
Release Date: December 21st, 2016
Price: $7.99 USD

Name: Miniature Garden
Developer: Muzintou
Release Date: March 30th, 2017
Price: $19.99 USD

Name: Neko Navy
Developer: DeathMofuMofu
Release Date: June 14th, 2017
Price: $10.99 USD

Name:

Lionheart

Developer:

Shiisanmei

Release Date:

July 31st, 2017

No Longer Available[14]

Name: SeaBed
Developer: Paleontology
Release Date: December 19th, 2017
Price: $19.99 USD

Name: Chuusotsu! 1st Graduation: Time After Time
Developer: Studio Beast
Release Date: April 24th, 2018
Price: $19.99 USD

Name: Dungeon Girl
Developer: Inu to Neko
Release Date: July 30th, 2018
Price: $11.99 USD

Name: Neko Navy - Daydream Edition
Developer: DeathMofuMofu
Release Date: December 13th, 2018
Price: $12.99 USD

Name: Agartha
Developer: isao / NOCHI
Release Date: March 20th, 2019
Price: $7.99 USD

Name: ∀kashicforce
Developer: Endless Shirafu
Release Date: March 29th, 2019
Price: $12.99 USD

Name: The Princess, the Stray Cat, and Matters of the Heart
Developer: TOKYOTOON
Release Date: June 17th, 2019
Price: $19.99 USD

Name: The Princess, the Stray Cat, and Matters of the Heart 2
Developer: TOKYOTOON
Release Date: November 8th, 2019
Price: $19.99 USD

Name: Seven Days
Developer: LIFE0
Release Date: December 13th, 2019
Price: $39.99 USD

Name: Chuusotsu! 1.5th Graduation- The Moving Castle
Developer: Studio Beast
Release Date: January 17th, 2020
Price: $9.99 USD

Name: Flying Red BarrelDeveloper:

Orange_Juice

Release Date:

June 19th, 2020

Price:

$9.99

USD

Name: Forgotten Trace: Thanatos in Nostalgia
Developer: Almaz
Release Date: June 24th, 2020
Price: $9.99 USD

Name: Jiangshi x Daoshi
Developer: Dendo Denkido
Release Date: July 16th, 2020
Free to Play

Name: MAMIYA
Developer: Kenkou Land
Release Date: April 30, 2021
Price: $19.99 USD

Name: Treehouse Riddle
Developer: Marudice
Release Date: TBA
Price: $14.99 USD
Crossovers
Image
Info

Name: Bullet🍊
Publishers: Orange_Juice, Fruitbat Factory, and Level 99 Games
Release Date: April 20, 2021
Price: $24.99 USD (requires Bullet♥︎ or Bullet★ base game)
References