Operation Halloween Campaign
Alright, Mimyuu, say the words out loud!
Aye aye, boss! Trick or...
There you go, Mimyuu! I bet that with your cute looks and eccentric voice you are going to get us all the candies in town!
Hooray! Candy! I want to swim around in a sea of candy with my mouth full of candy!
Hahaha! Your dream will come true if we pull off this plan!
The sea of candy will be real? Woo-hoo! A flood of drool is coming the heck out of my mouth!!!
..Things are kind of crazy around here.
Because it's Halloween today. Kids like them must be very excited.
Oh, there are people walking down the street. Alright then...
Mimyuu, they're our first target! It's time to put our plan into action!
Fufufu. Now, what are we going to do, Tsih?
Kiddo, you saying you'll play a trick on me?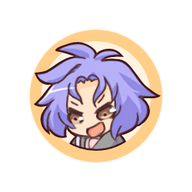 That's right! Give me some candy, or else today will be the last day of your life!
Whoa, that freaks me out. Okay then, you can have this!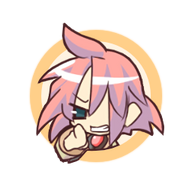 Mi-Mimyuu! What's wrong...?!
Ababababa, my mouth feels minty fresh!!! Super duper minty!!!
Damn it. Mimyuu, you've got to hang in there!
You bastard! What the heck did you make Mimyuu eat!
Mhm? It's just a stick of chewing gum that's a super stimulant!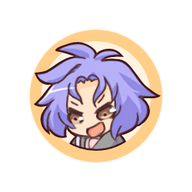 It's messing up my mouth so hard!
Mimyuu, just spit it out! Now!
It's still got the taste, though...
Kukuku, the only ones who are allowed to play tricks are the ones who are prepared to be played tricks on. Take that to heart, kiddos.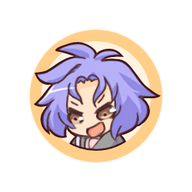 You know what makes me jealous? The way those kids get that stoked about nothing but tiny, little candies.
I like candy, but, right now, I'm more in the mood for... salty snacks...
...Nyufufu, I have a good idea.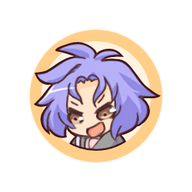 Alte, we're going to enjoy Halloween in an adult way.
In an adult way? What do you mean by that?
We should get a couple more people. Guess I'll hit them up.
That said, I called y'all over.
Huh... I thought this was something more urgent.
Fufufu, I'd be happy to be part of this. Sounds like it'll be fun.
Tsih, you always do stuff without thinking.
Huh? You don't want to do this, Alte?
I uh... Well, I find this enjoyable, too.
Now, we start Operation Halloween for Grown-ups!!!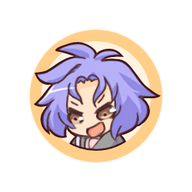 *sigh* If I am going to do this, I'll do an excellent job of it.
Sure, let's make the most of it.
Everyone, we'll all work the hardest to get the best drinks ever!
*gulp gulp gulp gulp* Ahh.
Man, why's it that after-work drinks always taste so good?
Agreed... It's like it's cleansing both mind and body. I like this.
Ladies, it's too early to be sated. Our Halloween has only just begun.
Don't forget we have these. Ta-da!
The snacks for drinks we gathered!
Now that's what I've been looking forward to.
Do we have any dried squid? I like its legs.
Now, it's time to blow off some steam. Let's treat ourselves with all these good drinks and snacks.
*munch munch* Is it just me, or does Tsih look like she lives a life free from stress?
*gulp* Ahh. Do I look that way? Oh well, fine by me.
Tsih, you're not talking like a little kid anymore.
Fufufu, I've decided I don't have to do that now.
Oh, so, you're usually a wolf in sheep's clothing?
I'm usually better off that way because of how I look. I mean, I can take my enemies' guards down more easily when I talk like that.
But, right now, I only have my drinking buddies here, so I feel like being my true self...
I prefer you that way, because it makes our drinking more comfortable.
Look at us: Four beautiful, sexy women relaxing over drinks... What a picturesque setting.
Yeah, that's absolutely true. Give me another glass of this.
I guess I might just as well let the beautiful, sexy part slide. Can I also get a refill?
*munch munch* The squid's good. I'd like another drink, too.
We're all drinking so fast tonight. Can't help it, though, because of the amount of snacks we have here.
Aaaah. We did enough to deserve this, you know.
Yeah. It was surprisingly fun.
The fun is still on, right?
We're still having fun. Plenty of it.
Best day ever. Thanks so much for having us, Tsih.
But... the real fun hasn't even started yet, you know?
Right. The night is still young.
Also, we obviously won't run out of the snacks anytime soon.
Right on. Tonight, we won't have to slow down our drinking.
Let's drink the night away~