Scramble!! for an Xmas Miracle! Campaign
Hey, <player>! It's Christmas!
Children all over the world are excitedly waiting for their presents.
It's been a big hurdle getting everything ready in time, but seeing the warm smiles on the children's faces makes it all worth it.
You'll get a present too, of course! Here, pick any you like.





There you go! How do you like it?
Hmm... Have you perhaps been a bad kid?
No, wait, they're all empty! All the presents are gone!
There's a note inside one of the bags... What does it say?
< Present abduction courtesy of WARUDA
P.S. Santa is a dummy >
...Waah!!! It's those bad kids again!?
..Hm? What's the matter, Aru?
Rein! All the presents have been stolen! Can you smell where they might have gone?
I got it! There's a trail that we can follow to find the presents!
Alright! Let's go get the presents back!
<player>, I hope you don't mind helping us. Together we can save Christmas!
After Delivering 15 Gifts
Big news, <player>! We have found the hideout of the Waruda!
Let's go get our presents back!
Waruda Christmas Party Opening
Their hideout should be around here...
There's no doubt about it, we're really close.
Heh, took her long enough.
Welcome to the party, Santa! You're free to join, but we'll be keeping the presents.
No way! The presents are not yours to keep. They belong to all the kids around the world.
That's where you're wrong. You see, this year...
...only the bad kids get presents!
That's not how this works at all! Give me back the presents!
Aru, try to calm down a little. If we properly explain why this is important, maybe we can resolve things peacefully.
You're right, Rein. ...Okay, I've got this under control.
So says the Santa who lost all the presents and didn't even notice.
You're a mix of stupid and dumb. Talk about hopeless.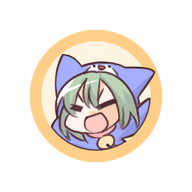 Did the cat get your tongue? I have some good medicine for that.
That'd be a waste. This Santa here is just as big of an idiot as that puppy. No meds can cure that level of idiocy.
Alright, now you've done it! It's time for Santa to teach you some Christmas spirit!
...It turned into a battle after all.
Waruda Christmas Party Ending
Damn it, what a shameful defeat...
Beaten by the bunny once again...
This red rabbit is ravenous and... horrifying...
It's just my clothes that are red! ...And doesn't that go for you too?!
Anyway, I'm glad that the presents are safe and sound.
Whatever. Just take them back, I don't care about them anymore.
B-but boss! We'll have no presents!
It was pretty bad of you to steal them...
But you know, I actually had presents for you guys too!
You're Yuki, right? This is for you helping out a friend.
I-it's not like I wanted anything...
Tomato and Mimyuu, for looking after each other.
We're very close friends! You sure we can have these?
Whee, I got a present! *booom*
And Kiriko, to apologize for wrongly suspecting you before...
I hope it's some dangerous medicine!
A-anyway, there's also a present for Krilalaris. Is she here?
She's probably at a circus right now.
Leave it to Mimyuu! She can take care of it!
Alright, but... please don't blow it up!
That's all the presents... I hope you all try to be a little better kids from now on!
Ho-ho-ho! I wish you a Merry Christmas!
Phew... They sure are a mischievous bunch, year after year.
But all's well that ends well.
Thank you very much for helping to save Christmas, <player>! Here, this present is for you.
I must hurry up to deliver the rest of the presents now...
All the children are excitedly awaiting their presents... And there's a friend I want to visit too.
I need all the help I can get to finish on time, so you'd better help me too.
Together we can protect the smiles of children all across the world!