Star Breaker Episode 1 - Beginning
Ahahahaha!
I am the blasting fuse for the planet! The one to burn down everything!
I won't let you...! I'll use everything I have to make you stop!
The final war!
Let's commence it now!
I will... commence my mission!
My name is Magical Tomomo!
I've made this world, and no serious battles are allowed in it!
You're weird in the head.
I won't hear that from you.
I'm the Creator of this world!
You there, don't look so creeped out!
Anyway, if you want to fight here, you must follow the rules.
In this world, you battle using these.
You will fight it out in a board game where you cast those dice!
A board game?
I do not comprehend.
However, my curiosity is piqued.
I'm in.
Fufufu, I am Star Breaker.
I will be the blasting fuse of this board game!
Whoa! Is that Mikky Mousse!?
Me, you two, and Poppo! The four of us will have a game now!
You two are going to join too!?
Star Breaker Episode 1 - Ending
Ahahahaha! I am victorious!
Now that the winner's decided,
you can stop fighting...
That's true. I suppose I will burn up this world next.
Because I am Star Breaker.
I am meant to break worlds.
Oh my... What a savage girl...
My world's in a pinch!
I must do something!
Ufufu, for starters, I'll turn this area into ashes...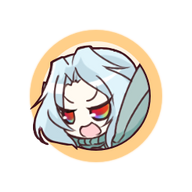 Wait, wait, waaaait!
You can't burn my world like a beginner's cookie dough!
...Now that it's come to this,
I'll personally change that twisted mindset you have!
I wonder if you can really do that...
This is to save the world!
That's your job, isn't it?
My job...! You got it. I, Sora, will do my best to get it done!
Star Breaker Episode 2 - Beginning
I've changed my outfit like you told me... What's the purpose of this...?
It looks really cool on you.
Besides, you look like a military training instructor now.
All right!
I'll give this job all I've got!!
You're so simple-minded, Sora...
So how long am I supposed to wait? Can I burn that outfit?
I'm sure that Star Breaker's personality was influenced by the environment she grew up in...
She was born during war, and there was no fun for her to have...
That must be why she tries to burn the world.
We should be able to change her for the better if we just do fun things with her!
Let's start with something all the girls must know. We'll teach her the meaning of 'cuteness.'
Watch your mouth, Sora! They are Marie Poppos! My cute servants!
Oh, they look tiny and fluffy...
I'm sure they'll smell nice when burned.
Boy, such a psychopath...
But I'm sure she'll feel different after a game with these guys...!
Star Breaker Episode 2 - Ending
Ahahahaha! They're so fluffy and smell nice. This is so much fun!
Poppos...
I'm terribly sorry for them...
So she did burn them brown... But at least she looks like she's having fun. Maybe this helped a little...
Now that I've had enough fun,
I think I'll burn this area too...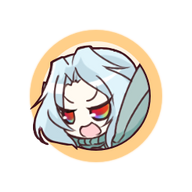 Wawawa! Moving on!
Time for the next plan!
Star Breaker Episode 3 - Beginning
They say that every girl holds a maternal instinct within.
My next plan is rousing that instinct!
That said, I brought these girls here!
What's all this?
I'm a very busy person.
Whoa, there are lots of people here! Are we gonna play? I wanna play!
Um... I sort of understand why you picked this shorty, but why that girl who's big in many ways?
Nana's short and cute.
I wanna hug you sooo hard!
Well, Nanako looks just like a child this way. And Kae is... She's still a child at heart!
She takes to people real quick, so I'm sure she'll rouse some kind of latent emotion in Star Breaker...
Oh, I get to burn humans this time? Ufufu, I can hardly wait...!
...Is this really going to work...?
Star Breaker Episode 3 - Ending
*Cough* *cough*.
For god's sake, that was hell...!
Ahaha, I had a lot of fun!
You red one... You burned yourself up before I could burn you...
What's with you?
Oh... This is my first time seeing Star Breaker upset.
This isn't exactly what I had in mind, but it looks like we managed to influence her in some way!
We've got to keep this up!
Let's move on to the next phase!
Star Breaker Episode 4 - Beginning
Next up is...
Interacting with animals.
Animals? Didn't we already try that with the Poppos...?
They're mascots, not animals!
This is completely different...
Could it be that you're out of ideas?
No, I'm not!
Just look how cute these girls are!
Responding to the summons,
the cuuute QP is here!
Ta-da, the adorable Aru is here!
They just have animal ears!
That's the best my world's got.
Then why did you decide this plan? You are out of ideas, aren't you?
Aww... Fluffy ears and tails...
How beautiful.
Whoa, that's the most positive reaction so far...!?
Fufufu, see? I wasn't out of ideas!
I just saved the best for last.
I wonder if I can burn everything except for the ears and tails...
That's the most dangerous thing she's said so far!?
A-anyway, something will probably change if she interacts with them! Commence operation!
Star Breaker Episode 4 - Ending
Waaan!
The tip of my cute tail is burned!
And my ears are burned black a little...
Mhm, it's difficult to adjust the burning temperature.
Adjust...
She adjusted her burning...?
I think I need to turn it down just a little more... I wonder if I can do it.
Tomomo, I was wrong.
This plan is clearly working.
See, I told you!
This plan is the best!
I think we are just a few steps away from changing her...
What's the next move?
Err... Well... The next move...
It's um...
What do you think we should do next...?
I knew you were out of ideas!!
Star Breaker Episode 5 - Beginning

So, have you come up with anything?
You know what you should do when you find yourself feeling lost?
Ask others for advice!
That's true. I'd like some advice on how to burn all kinds of things the way I want.
That's why I've summoned people who seem to have a lot of experience in life.
Yaaay!
We'll show you our adult charm!
Well, if I can be of help.
I want you two to help fix Star Breaker's personality.
Fufufu, so these two are the next to burn?
Wow, that's pretty twisted.
She must consider everything around her an enemy... That often happens when you're in puberty.
Well, we used to be surrounded by enemies way back then too.
In fact, you and I were on the opposite sides.
We had to fight and win in order to keep going...
Losing meant there was no future...
I see. In order to live a happy and fulfilling life, I must keep on burning!
Tomomo, isn't this going in a really bad direction?
Oh rats!
Those two are from an age of war...
I am Star Breaker.
I burn down everything that comes into my sight.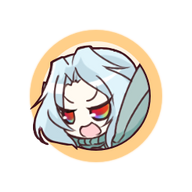 Oh, it's time to fight?
I won't hold back!
I cannot lose!
Not just for my sake, but for his!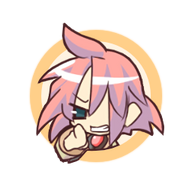 Star Breaker Episode 5 - Ending

If it's come to this,
I'll use my last resort...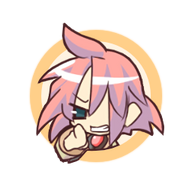 Alte, no self-destruction!!
Ahaha!
Burning is the most fun, after all!
Oh no... All that effort...
Star Breaker Final Episode - Beginning
Ahahaha! I'm burning everything!
Tomomo, what do we do now?
Uu... I can't think of anything.
It seems that this is where I step in.
She's the god responsible for sweetness.
A god...? But you're a god too...
Well, I have my position as a god, and she has hers...
You there, the girl with a crude mind... I will melt it with my sweet power.
Ahahaha, I don't care who it is.
If you're coming for me, I will turn you all into ashes.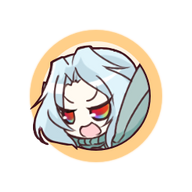 Star Breaker Final Episode - Ending
Her heating power is incredible...
I'm completely worn out now...
Is there nothing more we can do...!?
What is it, Star Breaker?
You don't sound like you're laughing from the heart...
I'm hungry because I burned so much... Also, I can smell something nice... and it's making me even hungrier...
Now that you mention it,
I can smell something sweet too.
Oh, the cookie dough in my pocket is pretty well-baked now...
Why would you have cookie dough in your pocket...
I am Sweet Breaker.
I always have some in my pocket.
Nothing weird about it.
Would you like some? These have been baked by your fire...
In other words, you baked them.
Here, try them before they go cold.
This is great... So I can make delicious things like this if I control my fire. I thought only ashes remain after burning.
You're absolutely right.
It's not just cookies.
There are tons of baked goods.
I see...! I want to bake more...
I want to bake much more delicious sweets...
Then let's do it, Star Breaker. Burning the world just makes you hungry.
Yes, I want to eat more of them.
I'll bake enough sweets to fill my stomach.
Phew... This is an unexpected turn of events, but things seem to have been settled.
This is unfair...
I want to bake sweets too.
Oh, then why don't you do it too,
Ms. Ultimate Weapon?
Is it okay for me to join?
Of course. Let's all make sweets and enjoy them together.
That's what sweets exist for.
Ufufu, this is amazing.
I'll bake all the sweets out there.
For I am Star Breaker, the blasting fuse of sweets.