Sweet Breaker Episode 1 - Beginning
Yuki, give me back my pudding!
Kukuku... If you want it back so badly, show me what you've got!
How lamentable...
Two people fighting over sweets.
I am Sweet Breaker, one of the six gods of sweets.
Fighting doesn't get you anywhere... You two must cease that foolish confrontation.
Heeey! Sweet Breaker! Those two are just playing around with each other. You don't need to butt in.
Here comes another weirdo.
Who the heck are you calling a weirdo!?
I don't know who you are, but please don't get in the way!
My pudding's in a pinch.
She's right. I'm just playing around with her, so leave us alone.
This is not playing! This is a battle!
You two really are foolish...
If you insist on doing that,
I will stop you both.
Sweet Breaker Episode 1 - Ending
Now this conflict is over.
Why do you still want to fight?
Because my pudding...
My precious pudding...
Very well... If you wish for pudding that much, I will give you some.
Eh! You'll give me pudding!?
Yes. I am Sweet Breaker,
the administrator of all the sweets out there.
Here, have this. It is one of the puddings I'd recommend.
Phew, looks like it's all settled now.
It's not over yet, Tomomo.
I see many confrontations taking place across this world.
Well, this world was created for board game battles, after all.
As I said earlier, fighting leads nowhere... We will go and stop all those disputes.
What? Wait a second. That'll ruin the whole purpose of this world...
Sweet Breaker Episode 2 - Beginning
Don't you think that's quite enough already, Brother?
What's the matter, Kyoko?
What has your feathers in a ruffle?
I'm telling you to stop undressing all the time. Don't you feel any shame, doing that in front of others!?
How rude. I do feel embarrassed.
Then just put your clothes back on already...
But that embarrassment really hits the spot. Therefore, I undress.
A complete deviant... Maybe ending his life here is the only option to stop him... Such a pain in the neck.
It is a sad thing for siblings to be fighting each other.
You two must cease this at once.
Just stay out of this, will you?
It's a family matter.
That's right. This is how the two of us communicate.
Please don't disturb us.
I knew it.
Words alone cannot stop fighting...
I think they can.
Well, then again you're not that good with words, Sweebo...
I will end this fraternal battle.
Sweet Breaker Episode 2 - Ending
You two have learned your lesson. Don't ever even think about fighting each other again.
That was quite an aggressive way to settle things...
Sweet Breaker Episode 3 - Beginning
Hahaha! Fight me, Red Barrel!
Blue Crow, not this again.
Get off my back, already.
Say what you want!
I'll keep flying here until you have listened to what I have to say!
What's with that?
You make it sound like I'm someone who doesn't listen to others.
That's exactly what you are!
A battle between two planes...
It's a scene straight out of a war.
Whoa, that girl's flying in the air!?
What's this? Another plot by that old scientist guy!?
This fight will also be cut short by Sweet Breaker.
You seem to be enjoying this, Sweebo...
Sweet Breaker Episode 3 - Ending
Ugh... Why did I have to get beaten by that weirdo? This is much worse than losing to Red Barrel...
Now, you two will make up and stop fighting.
Never gonna happen.
I won't stop challenging her until I take her down.
You're such an idiot, Blue Crow...
Have you not learned your lesson yet?
No no, hold on. These two are getting along well in their own way. If you take it any further, you'll just complicate things.
D-don't talk like I'm useless.
More importantly, it looks like a big fight is about to take place over there.
Sweet Breaker Episode 4 - Beginning
Hime... Just be honest with me.
I wonder what is making you so upset, Sora.
The pudding I was going to have later... You ate it, didn't you?
Oh dear, you found me out?
The empty cup had your scent.
Impressive. Just like a doggy, down to your sense of smell.
Fufufu.
My apologies for your pudding.
However, it was inevitable.
Was there some good reason?
My spoon just wouldn't stop.
...Do you really think that qualifies as a good reason?
A super hot laser beam...
Nooo! Please, anything but that!
50 degrees Celsius it is.
That's a really adequately heated degree!
Yet another foolish fight is on the verge of commencing...!
I must stop it!
Sweet Breaker Episode 4 - Ending
W-what's your problem...?
You are the hero who ended the war, are you not?
Why are you fighting now?
Because my pudding was...
Pudding...
It caused another conflict.
Hmm? What's going on, Sweebo?
That nickname has been bugging for a while. Please stop it.
Anyway...
Pudding was the cause of the first confrontation I came across today... And it happened here again.
Maybe pudding is a sweet that invites conflict...?
Huh? Wait a moment, Sweet Breaker. You're not going to...
If that is truly the case... I, Sweet Breaker, will seal up pudding.
Sweet Breaker Episode 5 - Beginning
Hold on a second!
I'm a fan of pudding, too!
I can't just let you do that!
I see... Will you try to stop me? Tomomo, one of the six gods of sweets, Sweet Eater.
You're a more powerful god of sweets than I am.
I can't stop you on my own...
Ta-da!
Saki is here to rescue pudding.
God of sweets! I appreciate the pudding you gave me earlier.
Thanks to it, I have some special power now!
I'm going to use this power to save pudding.
So my divine pudding has awakened you... Sweet Guardian, QP!
Now three of the six gods of sweets are against you. Even you should have a hard time.
I am Sweet Breaker. The god responsible for the order of sweets... No matter who stands against me,
I will carry out my duty.
Sweet Breaker Episode 5 - Ending
No way... Even the three of us didn't stand a chance.
Now... It is time to seal up pudding... What...!?
I can sense a terribly fierce conflict... It's way stronger than the disputes so far...!!
Sweet Breaker Final Episode - Beginning
Fuhahahahaha! I am Star Breaker, the blasting fuse for the planet!!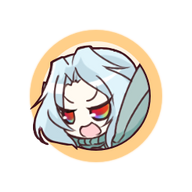 Star Breaker... What an evil aura.
Hahahaha! Burn! Burn!
I'm burning everything!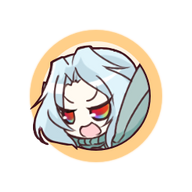 Please explain, Tomomo. Why is someone that dangerous here?
Well, I kind of thought it'd be fun to have someone crazy like her around.
For heaven's sake.
If we leave her alone, she'll burn out this whole world.
You're right. We must stop her. Poppo, let's go!
Oh, did you people come here to get cooked?
You should bake sweets instead.
I will stop you in the name of Sweet Breaker.
Sweet Breaker Final Episode - Ending
Haah, haah... This is fun...
Guh...
She can still move after all that?
But I'm a little hungry now...
I can smell something nice...
A nice smell... Yeah, you're right.
Oh dear...
The pudding I was going to seal up... It's gotten well baked now.
Do you happen to be tempted to eat this pudding?
Very well. I can't turn down one who wishes for sweets...
Here you go.
*Bite*... It's delicious...
Seriously. Why must you fight when you're capable of baking pudding that well...?
Baking pudding...? Did I bake this?
Yes. You baked that pudding during the battle we had.
It's really delicious. I want to bake more... I want to bake much more delicious sweets.
She is wishing to use her power for something other than fighting...?
This was a complete coincidence,
but awesome job stopping the blasting fuse for the planet.
It was no coincidence.
This is the power of sweets...
the power of pudding.
Tasty sweets may at times lead to fights. However, their tastiness also has the power to end them.
Sweet Breaker! So you're not going to seal up pudding...?
Never mind all that, let's bake more sweets now.
Sure, but no need to rush. I think we'll make a milk pudding next.
Sweebo...
That one doesn't require baking.
I don't care, as long as it tastes great.
I am Sweet Breaker.
May the power of sweets end all the fights out there.