Version 1.16.2
Version 1.16.2 was released on December 23rd, 2016.
[1]
Nath and the trickster duo Tomato & Mimyuu land in 100% Orange Juice! in Version 1.16.2! Available in the Nath & Tomato+Mimyuu Character Pack.
---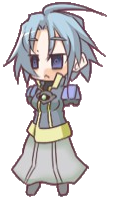 HP: 5
Attack: -1
Defense: -1
Evade: +1
(Special) Gain 1 stock of Active Extension for each battle card played (max 3). Lose stocks on KO. Stock Effect: gain +1 ATK, +1 DEF, and -1 EVD.
Hyper -
 Another Ultimate Weapon (Battle):
Level: 4
Cost: All held stars.
Gain +1 ATK and DEF for every 20 stars spent on this card.
---
HP: 3
Attack: -1
Defense: 0
Evade: +1
Recovery Value: 1
(Special) Revive as Tomato. Lose 1/4 stars and give 1 Win when KO'd in battle.
Hyper -

(Event)
Place 4 "Evil Spy Work - Execution" cards at random positions in the Center Deck.
(Gift)
This card cannot be played. When holding this card, take 3 damage at the end of your turn, and remove this card from the game.
---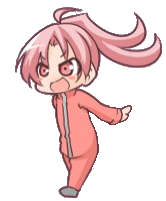 HP: 3
Attack: +1
Defense: 0
Evade: 0
Recovery Value: 3
(Special) Revive as Mimyuu. Lose 1/4 stars when KO'd in battle. Draw Evil Spy Work - Execution cards as Waruda Machine, Blast Off!
Hyper -

(Battle)
During this battle, gain Attack and Defense but lose Evasion equal to the number of cards in your opponent's hand.
---
Changes
Added 6 new Achievements related to the new DLC.
Added option to the Shop to purchase Christmas event Candy Canes for 300Stars / Candy Cane while the event lasts.
Balance
now gives stars equal to Card Lvl x Your Lvl (down from Card Lvl x 5).
now loses 1/4 stars when KO'd in battle.
Fixes
Fixed
's hyper drawing the wrong number of bombs at the start on fields with panels.
Fixed not being able to select Christmas outfits on DLC characters when that is the only outfit you own.
Fixed game attribution on the unit card for Xmas Shooting - Scramble!!.
to
Updated credit links in Game Info.
Fixed
's bits not changing colors in the attack pose when wearing Christmas outfit.
's pink and black costumes have been stolen back from Dark Santa.
is now correctly applied before other battle modifiers, not after them.
References
[
]